Sculptures & editorial image series
2018
Five sculptures portrayed as still lifes, that physically abstract the immaterial experience of wearing Uniqlo's technologically enhanced fabric, AIRism.
Created for Uniqlo and commissioned by It's Nice That as part their Ones To Watch 2018 collaborative campaign, Air Monuments is a series of images that documents the processes and objects that communicate the intangible and personal connection of wearing a garment into a physical metaphor, aligning with the concept of freedom that AIRism enables.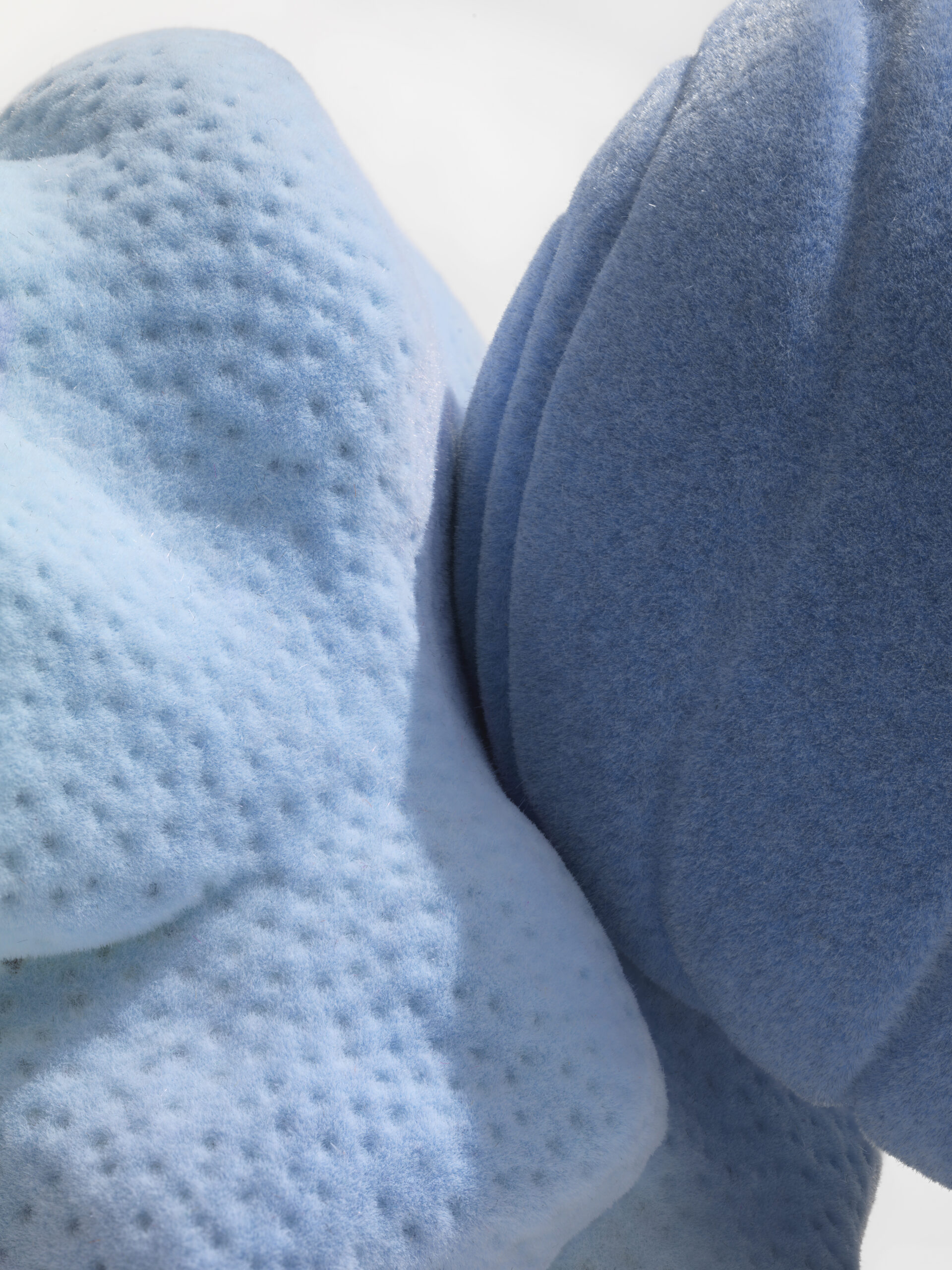 Lucy Hardcastle and collaborator Gareth Williams were invited to physically and visually interpret Uniqlo AIRism products. 
Each handmade sculpture represents an individual feature, based on the experience of wearing the AIRism garments, whether that be derived from it's form, texture, technology or a physical response.
AIRism technology ultimately demonstrates the power of technology to create an experience for the wearer that is lighter than air. Beyond the physical, it means freedom and the ability to express yourself. 
Each of our responses to the brief focused on exploring and celebrating the technology of AIRism, or the playful freedom that it creates emotionally with the user. 
Inherent within AIRism technology are movement and exertion, for us this immediately brings to mind the idea of breath. 
It is the breath, the air that underpins the AIRism philosophy and vital human breath, that allows the ideas and technical capabilities of AIRism to come to life.
Air Monuments was launched by It's Nice That online, the sculptures were temporarily displayed at Uniqlo's Oxford Street store.
Concept, Dir. & Prod.

Lucy Hardcastle Studio

Photographer

Gareth Williams

Retoucher

Jon Gibson Skinner

Creative Consultant

Laura Vent

Assistant

James Mack
post-template-default single single-post postid-280 single-format-standard page-state--air-monuments
post-template-default single single-post postid-280 single-format-standard page-state--air-monuments